Limitless Pulse Pod System Review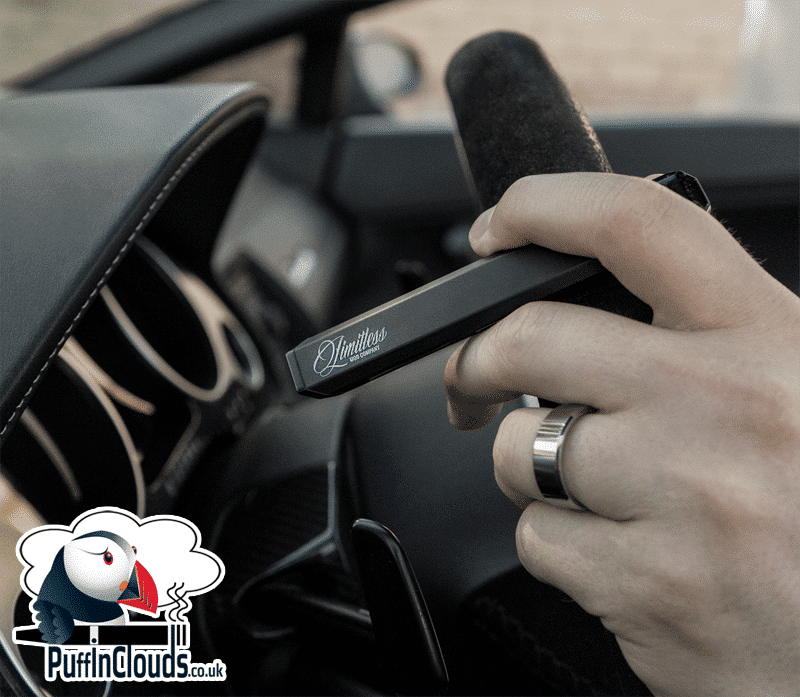 Limitless Pulse Pod System – Discreet & Stylish MTL Vaping Device
The Limitless Pulse Pod System has finally landed in the UK. These are our initial thoughts.
If you're looking for a small, stylish and discreet MTL vaping device – the Limitless Pulse Pod System might just be the answer to your prayers.
We've been waiting for this mod to be available in the UK for over a month. We received it the day before yesterday and put it through a lot of vaping since. We think it vapes pretty well for a Pod System. The Pulse is aesthetically the best looking "cigalike" available in our opinion. The pods work great, though there is a small learning curve to take the rubber plug out to refill without tearing it.
Being a MTL device, it's going to make some experienced vapers feel like they're sucking through a straw. The selling point is the convenience of travelling light. This device will make it through an 8 hour day on one charge. The lights on it are attractive, especially at night.
The battery recharges in 45 minute from completely dead. In our opinion, the Pulse is the best pod system in the world right now for people that want to use their own juice instead of relying on prefilled pods and want to travel light.
We're pretty impressed with the Pulse and hope it catches on. We found it worked best with lower VG juices such as Purity Standard PG.
For further information visit the iJoy Limitless corporate website.