Purity Tribeca – Smooth Tobacco E-Liquid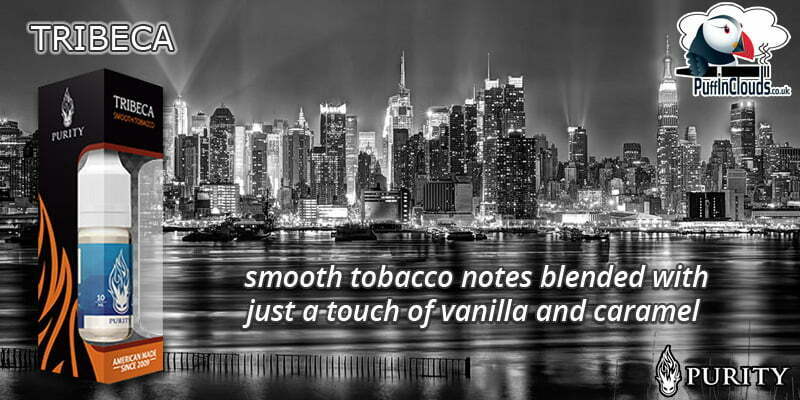 Purity Tribeca E-Liquid
Purity Tribeca E-Liquid is a Spinfuel Choice award winner. Smooth tobacco notes blend with just a touch of vanilla and caramel to produce a very satisfying E-liquid with a sweet finish. Good throat hit and vapour make this a must for tobacco lovers. This is one of Halo / Purity's best selling e-liquids.
Purity Tribeca E-Liquid – Smooth Tobacco E-Liquid
TPD Compliant;
Diacetyl & Acetyl Propionyl Free;
10ml Plastic Bottle;
Made in the USA for the British market;
Pre-steeped for full flavour;
Safety through tamper evident seals & also child resistant caps;
Lot coding & also best-by dates ensure you receive the product at its best.
Purity Tribeca is also available in Purity Tribeca High VG E-Liquid.