Description
Halo Tribeca CBD 30ml – Tribeca infused with CBD
Tribeca is world renowned and has set the industry standard for smooth tobacco flavour. Now Halo have expertly blended Tribeca with the highest quality CBD Isolate to bring you Halo Tribeca CBD. It is THC free (produces no hallucinogenic or psychotropic effects) so you can enjoy the benefits of CBD without feeling a "high".
This award-winning American-made, tobacco flavour has been crowned time and time again for the perfect balance of smooth tobacco with a warm, sweet finish. You'll find the flavour and added effects of Halo's CBD formula every bit as satisfying as the famous original Tribeca. THC Free American-made organic hemp. Available in 30ml bottles with a range of CBD strengths.
Manufactured by Nicopure (Purity / Halo / Syndicate Distribution), one of the longest running, premium E-Liquid manufacturers, giving you complete confidence in the quality of this CBD vaping product.
CBD Isolate is the purest form of naturally occurring CBD, containing it up to 99.9%. This pure Isolate is often referred to as CBD Crystals because it comes in the solid, diamond-like form. Those diamonds or CBD Crystals are then carefully crushed and ground into fine powder for easier consumption.
Like other CBD products (CBD Oil, CBD Extracts, CBD Vape oil, etc.), CBD Isolate is made from carefully filtered hemp plant extract that is obtained with supercritical CO2 extraction method, just as above-mentioned products. This allows Halo to produce the cleanest and purest product available on the market.
This CBD product is designed to be vaped and must not be taken orally as a tincture.
Halo Tribeca CBD – What's Included:
1 x 30ml Single Bottle Tribeca CBD
Choice of CBD Strength: 250mg, 500mg or 1000mg
Halo Tribeca CBD – Specification & Features
Highest Quality Isolate CBD
50% VG & 50% PG ratio
Contains No Nicotine
Made in the USA
WARNING: Keep tightly sealed and away from direct sunlight. Contains no THC. Use according to instructions and ensure that the product is out of reach to children. If you are dealing with a particular ailment or health concern, or if you are pregnant or breastfeeding, please seek advice from your doctor before using CBD products.
About Purity E-Liquids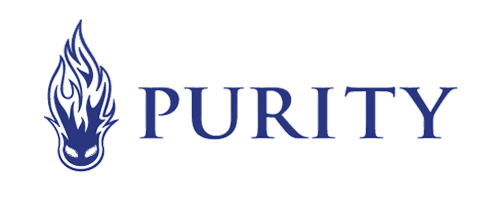 Purity manufactures it's e-liquids in the USA but they are designed and sold exclusively in the United Kingdom. They continue to lead the way with e-liquids of unmatched quality, and through an unwavering commitment to employees, customers, and the industry. Purity eLiquids are recognised as premium quality brands worldwide.
Puffin Clouds has a close working relationship with Purity and is one of the UK's leading retailers for the supply of Purity E-Liquids.
For more information on Purity E-Liquids see our Brands Section
Visit the Purity Corporate website
Visit the Nicopure Labs Corporate website
See how Purity make their E-Liquid
What is CBD
CBD is one of 104 chemical compounds, known as cannabinoids, that can be found in the cannabis plant. It's a naturally occurring substance, which can be extracted and mixed with a carrier oil – often hemp seed or coconut – to create CBD oil. Unlike the most well-known cannabinoid, tetrahydrocannabidiol (THC), CBD is not psychoactive, meaning that it won't make you 'high' – the sensation most commonly associated with cannabis. It is, however, reported to offer a range of health and medicinal benefits – the reason behind its growing acclaim.
Why does CBD oil work so well in e-cigarettes?
The use of CBD in e-cigarettes is rising at a meteoric rate. CBD oil vaporises at approximately 200℃ which is perfect for use within an e-cig. It is nicotine free, and does not produce a high. When you inhale the CBD vapour, you're allowing compounds originally produced by a plant to enter your body, travel through your bloodstream, and enter your brain. Other than intravenous application, it is one of the fastest methods of getting the benefits from the CBD oil.
Hype or Genuine Medical Benefits?
There is definitely a lot of hype surrounding the medical benefits of CBD oil. Much of the medical world is divided and research is still in its infancy. It would be wrong of us at Puffin Clouds to make any sweeping statements. If it interests you then do some research and give it a try. What we can guarantee you is that we'll only bring you the highest quality products. CBD oil is not yet regulated so it's important to select manufacturers that are already gearing their products for full testing when regulations do eventually come in to force. That at a very minimum requirement for Puffin Clouds includes highest quality graded CBD with full spectrum analysis, clean room production and fully TPD compliant e-liquid base.