Description
Aspire Cleito EXO Tank
The Aspire Cleito EXO Tank utilises the latest Aspire flavour enhancing tank technology. The Cleito EXO utilises new topside airway to bottom side chimney intake which takes flavour and vapour production to the next level, as well as guaranteeing zero leaks. Top fill, easy to disassemble for ultra-low maintenance and convenience of everyday use. The EXO utilises the well-established Cleito coils, bringing you storm clouds of flavour.
The Cleito EXO is compatible with both the Cleito EXO coils and regular Cleito coils. The capacity of the EXO is 2ml when used with the 0.16 Ohm coil – it becomes 3.5ml when used with the 0.4 Ohm EXO coil (available to purchase separately) or original Cleito coils. The tank also features a reinforced design, with the glass portion of the tank protected by a metal shield, ensuring that cracked glass is no more.
Aspire Cleito EXO Tank – What's Included:
Aspire Cleito EXO Tank
1 x Pre-installed 0.16 ohm Coil – Rated 60 to 100 Watts
1 X Spare 0.16 ohm Coil – Rated 60 to 100 Watts
Spare Drip Tip
Replacement O Rings
User Manual
Warranty Card
Aspire Cleito EXO Tank – Specification and Features
Tank Dimensions: 23.5mm x 57mm
Drip Tip Dimensions: 15mm x 17mm
Material: Stainless steel & aluminium providing a sturdy and blemish free build
Tank Capacity: 2ml with 0.16 Ohm Coil and 3.5ml with 0.4 ohm coil (purchase separately)
Design: Top Fill & Top Airflow – Anti-leak
Thread: 510 Threaded for easy fitting to most mods
Cleito Compatible:Compatible with original Cleito coils – increasing capacity to 3.5ml
Compliance:TPD Compliant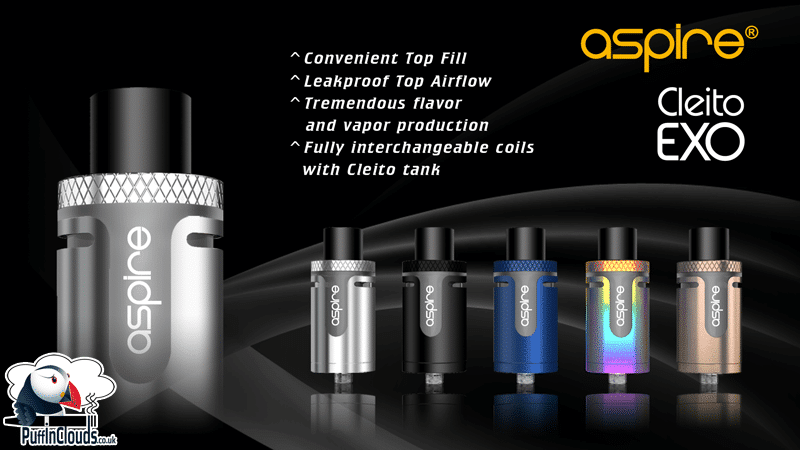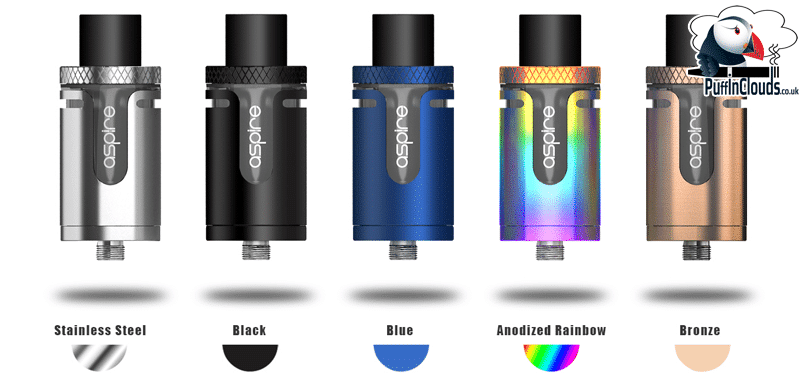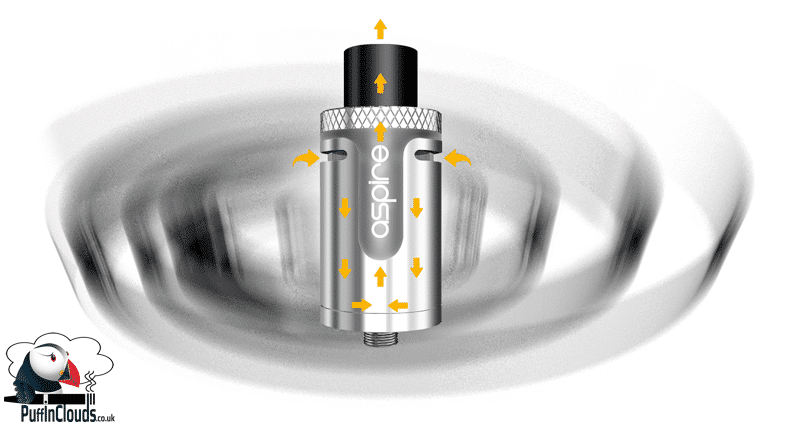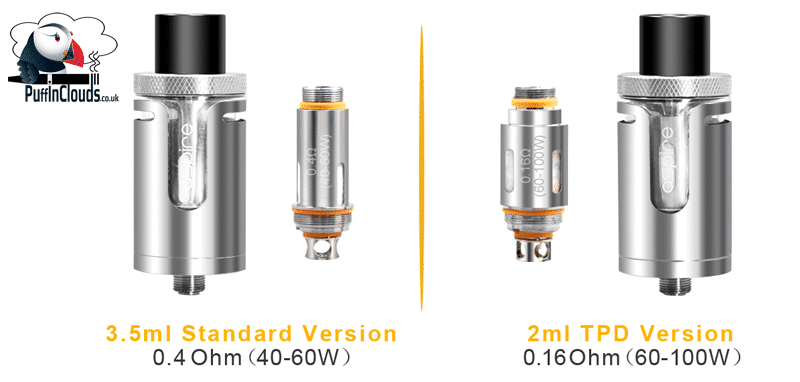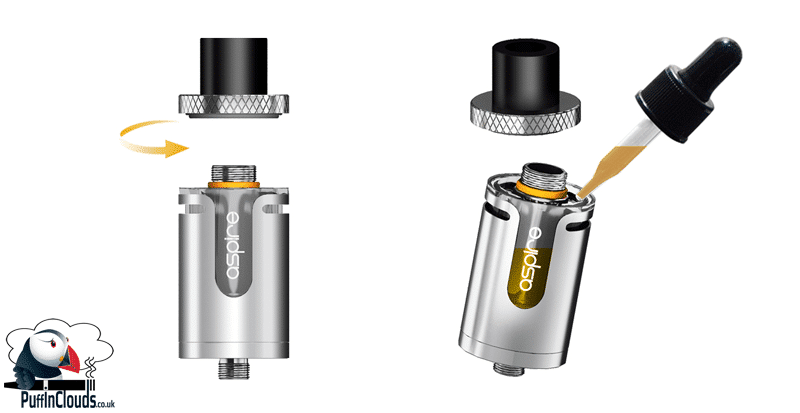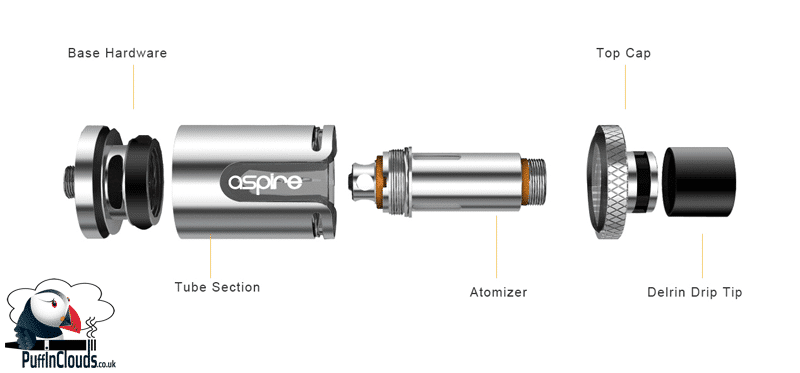 WARNING: This is an advanced Item. Please use at your own risk and always use proper precautions and handling. Due to the lower coil resistance on many sub-ohm style tanks, we would advise against using juice with a nicotine strength above 12mg. Any higher may be too harsh.
For more information visit the Aspire Corporate Site