Description
Dinner Lady Guava Sunrise E-Liquid (50ml 0mg)
Dinner Lady Guava Sunrise E-Liquid (50ml 0mg) is a is a tropical fruit medley with a rich finish. From your first inhale a guava flavour that is sweet with a ripe texture to it is blended with a juicy pineapple that has a tart edge. There's a splash of cream to finish adding a smooth layer to this fruity vape.
Guava Sunrise is available as 50ml of e-liquid in a 60ml shortfill bottle, with space for a 10ml nicotine shot of your choice.
Example Mixing
50ml Guava Sunrise mixed with…
(a) 1 x 10ml 18mg Nicshot = 60ml Guava Sunrise 3mg (slight dilution of taste)
(b) 1 x 10ml 20mg Fusion Nic Shot = 60ml Guava Sunrise 3.3mg (slight dilution of taste)
These e-liquids feature a 70% VG blend, ideal for large cloud production with bold flavour when used with a sub ohm vape kit or tank.
Manufactured in the UK, the Dinner Lady Summer Holiday range focuses on authentic-tasting fruit and drink flavours with a touch of ice.
Dinner Lady Guava Sunrise E-Liquid – Features
50ml of E-Liquid in a 60ml Short Fill Bottle
Space for a 10ml Nic Shot
70% VG / 30% PG
Designed For Sub Ohm Vaping
Made In The UK
Childproof Cap
Tamper Evident Seal
Dinner Lady Summer Holiday Range
Cola Shades – Cola, Lemon & a hint of Menthol
Black Orange Crush – Blackcurrant, Orange & a hint of Menthol
Sun Tan Mango – Alphonso and Honey Mango with a hint of Menthol
Flip Flop Lychee – Asian Lychee and Citrus mix with a hint of Menthol
Strawberry Bikini – Strawberry, Lemon with a hint of Menthol
Cola Cabana – Cola, Cherry Punch with a hint of Menthol
Guava Sunrise – Guava, Cream, Pineapple and a hint of Menthol
Sunset Mojito – Lemon, Lime and a hint of Mint
See the full range of Dinner Lady E-Liquids at Puffin Clouds UK.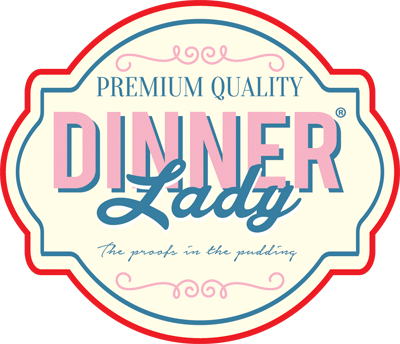 Dinner Lady - Premium Quality eLiquids made in the UK
Dinner Lady are a UK company and they pride themselves on producing the finest quality eLiquids. Based in Blackburn, Lancashire, Dinner Lady have an ethos of developing eLiquid tastes and blends that are geared towards the needs of the consumer and user, and NOT based on the principle of what is cheaper to manufacture.
Dinner Lady eLiquids are available in 0mg, 3mg and 6mg nicotine strengths in Packs of 3 x 10ml bottles. All Dinner Lady eLiquid is TPD Compliant.
Dinner Lady E-Liquid: Who's it for?
Anyone who likes sweet, premium e liquids will love the Dinner Lady range. The flavours are soft and palatable, but immensely complex and thanks to the high VG ratio, there is a satisfying but, again, subtle throat hit making it an ideal choice for cloud chasers and novice vapers alike.
Whether you are new to e-cigarettes, or a seasoned user, Dinner Lady eLiquids need to be tried. Once you've tried them, you will understand why more and more people are joining the Dinner Lady vaping family, and benefiting from some of the finest and exquisite taste blends available on the UK market.
For more information visit the Dinner Lady Corporate website.