Description
Dinner Lady Strawberry Custard (3 Pack) – Strawberry Custard with a hint of Caramel
Dinner Lady Strawberry Custard eLiquid features a twist on classic strawberry custard. Sumptuous natural strawberries blended with creamy custard brought together with just a hint of butter caramel to set itself apart from he crowd. A ludicrously lovely eLiquid that you'll be happy to vape all day.
Favourite school-day flavours from the Dinner Lady.
Strawberry Custard is 70/30 VG/PG and the flavours are expertly crafted with so much detail. The result is that you cannot help yourself immediately going back for more. Strawberry Custard is definitely no ordinary Custard Vape. It has a distinctive tart strawberry tang on the inhale that goes on to deliver a surprisingly solid throat hit. On the exhale the two flavours are seamlessly infused, into an ultra creamy strawberry custard vape, with an extra hit of sweet strawberry sauce. It's subtle, sweet and perfect to vape all day.
Dinner Lady have won numerous awards for their range of dessert flavour eLiquids including the 2016 ecigclick Award for 'Best UK Brand' and 'Best Dessert' eLiquid.
3 Pack (3 x 10ml bottles). Other multi-pack options available.
Dinner Lady Strawberry Custard eLiquid
TPD Compliant;
High VG for Optimal sub-ohm vaping - 70% VG / 30% PG;
Available in 0mg, 3mg and 6mg nicotine strengths;
Premium quality nicotine and ingredients;
Good throat hit and excellent vapour production.
Diacetyl & Acetyl Propionyl Free;
Sold in 3 Packs (3 x 10ml Plastic Bottle);
Premium Quality eLiquid Made in the UK;
Safety through tamper evident seals & also child resistant caps;
Lot coding & also best-by dates ensure you always receive the product at its best.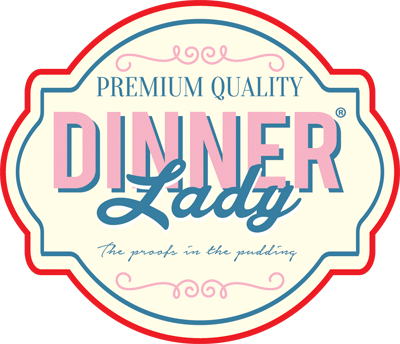 Dinner Lady - Premium Quality eLiquids made in the UK
Dinner Lady are a UK company and they pride themselves on producing the finest quality eLiquids. Based in Blackburn, Lancashire, Dinner Lady have an ethos of developing eLiquid tastes and blends that are geared towards the needs of the consumer and user, and NOT based on the principle of what is cheaper to manufacture.
Dinner Lady eLiquids are available in 0mg, 3mg and 6mg nicotine strengths in Packs of 3 x 10ml bottles. All Dinner Lady eLiquid is TPD Compliant.
Dinner Lady E-Liquid: Who's it for?
Anyone who likes sweet, premium e liquids will love the Dinner Lady range. The flavours are soft and palatable, but immensely complex and thanks to the high VG ratio, there is a satisfying but, again, subtle throat hit making it an ideal choice for cloud chasers and novice vapers alike.
Whether you are new to e-cigarettes, or a seasoned user, Dinner Lady eLiquids need to be tried. Once you've tried them, you will understand why more and more people are joining the Dinner Lady vaping family, and benefiting from some of the finest and exquisite taste blends available on the UK market.
For more information visit the Dinner Lady Corporate website.