Description
Eleaf iStick 30W Mod
The Eleaf iStick 30W is the latest installment of the iStick range and offers a significant improvement over the iStick 20W. Offering variable Wattage mode from 5 Watts through to 30 Watts, the iStick 30W is powered by a 2200 mAh internal battery. The device also offers Variable Voltage Mode from 2 volts through to 8 volts. The Eleaf iStick 30W offers the option of sub-ohm vaping accepting coil resistances down to 0.4 Ohms. It has a bright OLED screen displaying all the vaping information you need yet at the same time is extremely easy to operate. Accepts tanks up to 23mm in diameter with 510 or eGo connector.
Eleaf iStick 30W Mod – What's Included:
1 x iStick 30W
1 x eGo Threading Connector
1 x Micro USB Charge Cable
1 x User Manual + Warranty
Eleaf iStick 30W Mod – Specification & Features
Mod Size: 32mm (W) x 77mm (H) x 23mm (D)
Battery: 2200 mAh
Power Output: 5W to 30W
Voltage Output: 2V to 8V
Rated Resistance Range: 0.4 to 5 ohms
USB: Micro-USB Charging Port
510 Compatible: Stainless Steel 510 Thread Point with Magnetic Spring Loaded Contact
Protection: Bright OLED screen displaying all required vaping information, 10 Second Cut Off, Short Circuit Protection, Low Resistance Protection, Over-Charge Protection,
Resistance Detection
Compliance: TPD Compliant
For further detail visit the Eleaf Corporate Website.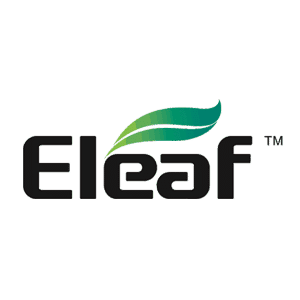 About Eleaf
Eleaf Electronics Ltd was established in 2011 and is located in Shenzhen city, China. Eleaf has quickly become one of the best-known vaping brands in the world through their continuous efforts with innovation, quality and creative spirit. Eleaf are endeavouring to provide the worlds' best vaping experience.
Eleaf designed and manufactured the highly successful iStick series back in 2014. Since then they have gone on to launch some of the best vaping devices and coils on the market.