Description
Eleaf iStick TC40W Mod
The Eleaf iStick TC40W is the latest iteration of the iStick series battery. It adds temperature control functionality to iStick's impressive list of abilities, allowing you even greater control over your vaping experience and virtually eliminating the danger of a dry hit. The Eleaf iStick TC40W can reach 40 Watts with the large internal 2600 mAh battery capacity. The device has all stainless steel threads and a spring 510 connector. For the compact size it's extremely powerful, it comes with advanced vaping features and is sleek and attractive.
IMPORTANT – to make use of the temperature control features of the Eleaf iStick TC40W, you need to use a nickel temperature sensing coil (ni200).
Eleaf iStick TC40W Mod – What's Included:
1 x iStick TC40W
1 x eGo Threading Connector
1 x Micro USB Charge Cable
1 x User Manual + Warranty
Eleaf iStick TC40W Mod – Specification & Features
Mod Size: 36mm (W) x 77mm (H) x 22mm (D)
Battery: 2600 mAh
Power Output: Up to 40W
Rated Resistance Range: 0.05 to 1 ohm (TC mode)0.15 to 3.5 ohms (VW mode)
Temperature Range: 100-315℃/200-600℉
USB: Micro-USB Charging Port
510 Compatible: Stainless Steel 510 Thread Point with Magnetic Spring Loaded Contact
Protection: Bright OLED screen displaying all required vaping information, 10 Second Cut Off, Short Circuit Protection, Low Resistance Protection, Over-Charge Protection,
Resistance Detection
Compliance: TPD Compliant
For further detail visit the Eleaf Corporate Website.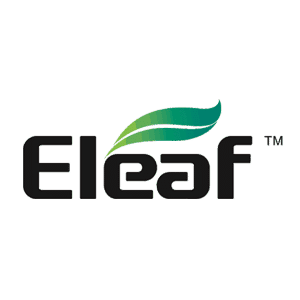 About Eleaf
Eleaf Electronics Ltd was established in 2011 and is located in Shenzhen city, China. Eleaf has quickly become one of the best-known vaping brands in the world through their continuous efforts with innovation, quality and creative spirit. Eleaf are endeavouring to provide the worlds' best vaping experience.
Eleaf designed and manufactured the highly successful iStick series back in 2014. Since then they have gone on to launch some of the best vaping devices and coils on the market.