Description
Eleaf iStick Trim Kit
The iStick range of e-cigarettes is world renowned for quality and performance, and the iStick Trim is the latest addition to this esteemed range. Featuring a clear LED battery indicator, easy to use power settings and a refined airflow system, the iStick Trim provides a fantastic vaping experience in an elegant, slim device.
The Eleaf iStick Trim Kit is exceptionally compact but still has an impressive 1800 mAh battery within. The display is located on top of the device resulting in an e-cigarette that is very easy to use and adjust. The iStick Trim kit contains the GS Turbo tank which uses the popular GS range of coils.
The Trim Kit is ideal for both new and regular vapers looking for a simple and easy to use kit. It is also suitable for smokers looking to switch to vaping. It has an 1800mAh integrated battery, large enough to last most users at least a full day of vaping without recharging. The kit is incredibly easy to use with no complicated menus to navigate or unnecessary buttons, but can be simply adjusted for a range of 3 different power settings that are custom matched to the coil resistance. The iStick Trim battery is sub ohm capable allowing users to use lower resistance atomisers should they wish to increase vapour production.
Eleaf iStick Trim Kit – Product highlights
Easy to use interface.
Slim form factor.
The airflow of the GS Turbo tank is precise and easy to adjust.
Output automatically adjusts to complement the resistance of the coil.
Available in 5 stunning colours: silver, black, red, greenery, and rose gold.
Eleaf iStick Trim Kit – What's Included:
1 x iStick Trim Mod
1 x GS Turbo tank
2 x GS Air coil heads (0.75 ohms and 1.5 ohms)
1 x QC USB cable
1 x User manual
Eleaf iStick Trim Kit – Specification & Features
Mod Size: 35mm (W) x 72mm (H) x 15mm (D)
Battery: 1800 mAh
Power Output: Up to 25W
Tank Capacity: 2ml
Rated Resistance Range: 0.6 to 3 ohms
USB: Micro-USB Charging Port
510 Compatible: Stainless Steel 510 Thread Point with Magnetic Spring Loaded Contact
Protection: 10 Second Cut Off, Short Circuit Protection, Low Resistance Protection, Over-Charge Protection
Compliance: TPD Compliant
Purchase Coils for the Eleaf iStick Trim Kit
For further detail visit the Eleaf Corporate Website.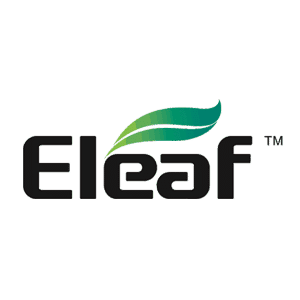 About Eleaf
Eleaf Electronics Ltd was established in 2011 and is located in Shenzhen city, China. Eleaf has quickly become one of the best-known vaping brands in the world through their continuous efforts with innovation, quality and creative spirit. Eleaf are endeavouring to provide the worlds' best vaping experience.
Eleaf designed and manufactured the highly successful iStick series back in 2014. Since then they have gone on to launch some of the best vaping devices and coils on the market.