Description
Fusion Nic Salt Shot 20mg 50% VG
Fusion Nic Salt Shot is an unflavoured 20mg nicotine salt solution with a 50% VG and 50% PG ratio. Vaping a Nic Salt E-Liquid allows nicotine to be absorbed into the body at a faster rate than standard E-Liquids, allowing the user to experience a more "natural" nicotine rush that's more similar to smoking a tobacco cigarette. Salt based nicotine E-Liquids aim to provide a more potent nicotine hit than most E-Liquids can currently provide.
Fusion Nic Salt Shot is intended to add nicotine to your favourite Short Fill E-Liquid. A single bottle of Fusion Nic Salt (10ml) added to a 50ml Short Fill 0mg E-Liquid will give you 60ml of E-Liquid with a nicotine strength of 3.33mg.
Manufactured by Nicopure (Purity / Halo / Syndicate Distribution), one of the longest running, premium E-Liquid manufacturers, gives you complete confidence in the quality of this Nicotine Booster.
Fusion Nic Salt Shot 20mg 50% VG – What's Included:
1 x 10ml Single Bottle Fusion Nic Salt Shot 20mg 50% VG & 50% PG
Fusion Nic Salt Shot 20mg 50% VG – Specification & Features
Flavour-free Nicotine Shot
Nicotine Salt Based Nicotine Booster
20mg Nicotine Strength
50% VG & 50% PG ratio
Made in USA
TPD Compliant
About Purity E-Liquids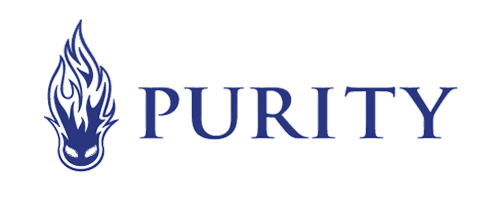 Purity manufactures it's e-liquids in the USA but they are designed and sold exclusively in the United Kingdom. They continue to lead the way with e-liquids of unmatched quality, and through an unwavering commitment to employees, customers, and the industry. Purity eLiquids are recognised as premium quality brands worldwide.
Puffin Clouds has a close working relationship with Purity and is one of the UK's leading retailers for the supply of Purity E-Liquids.
For more information on Purity E-Liquids see our Brands Section
Visit the Purity Corporate website
Visit the Nicopure Labs Corporate website
See how Purity make their E-Liquid