Description
Heart of Ybor Centro Cigar Shake n Vape E-Liquid (50ml 0mg)
Celebrate the rich, fire-kilned tobacco flavour of Centro Ybor Cigar E-Liquid. Ultra satisfying tobacco flavour for a sophisticated and discerning pallet, inspired by the modern entertainment center of Ybor City today.
Heart of Ybor Centro Cigar E-Liquid is brought to you by the manufacturers of Halo and Purity E-Liquids. Manufactured to the very same industry leading standards, Heart of Ybor Centro Cigar E-Liquid is supplied as 50ml 0mg in a 100ml chubby mixing bottle with a 50% VG and 50% PG ratio. Mix with 10ml Nicshot bottles.
Example Mixing
50ml Heart of Ybor Shake 'n' Vape mixed with…
(h) 1 x 10ml 18mg Nicshot = 60ml Heart of Ybor Centro Cigar 3mg
(i) 1 x 10ml 20mg Fusion Nic Shot = 60ml Heart of Ybor Centro Cigar 3.3mg
(j) 2 x 10ml 18mg Nicshot = 70ml Heart of Ybor Centro Cigar 5.14mg
(k) 2 x 10ml 20mg Fusion Nic Shot = 70ml Heart of Ybor Centro Cigar 5.7mg
The Heart of Ybor Range of Cigar Flavoured E-Liquids
This brand takes you back in time to cobblestone streets, derby hats, and the superb flavour and aroma of hand-crafted cigars. In the 1880's Ybor City was brought to life as a mecca for curing and rolling the finest tobacco, earning it the nickname Cigar City. The Heart of Ybor E-Liquid boasts three superior cigar flavour selections, each as rich and diverse as the history of Ybor itself.
View Our range of Nic Shots or Click on the Related Items tab above.
50/50 Blend - 50% VG / 50% PG;
0mg (no nicotine);
Premium quality ingredients;
Good throat hit and excellent vapour production.
Diacetyl & Acetyl Propionyl Free;
Made in the USA for the British market;
Pre-steeped for full flavour;
Safety through tamper evident seals & also child resistant caps;
Lot coding & also best-by dates ensure you always receive the product at its best.
Other Cigar Flavour E-Liquids you might like
About Purity E-Liquids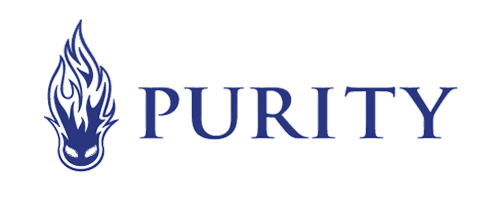 Purity manufactures it's e-liquids in the USA but they are designed and sold exclusively in the United Kingdom. They continue to lead the way with e-liquids of unmatched quality, and through an unwavering commitment to employees, customers, and the industry. Purity eLiquids are recognised as premium quality brands worldwide.
Puffin Clouds has a close working relationship with Purity and is one of the UK's leading retailers for the supply of Purity E-Liquids.
For more information on Purity E-Liquids see our Brands Section
Visit the Purity Corporate website
Visit the Nicopure Labs Corporate website
See how Purity make their E-Liquid