Description
Lemonade House Summer E-Liquid – Peach Lemonade E-Liquid
Lemonade House Summer E-Liquid brings together peach expertly blended with traditional sparkling lemonade. This is a true masterpiece in e-liquid blending. Delicious peaches blended with the juice of fresh lemons, all balanced carefully with sugar before being lengthened with soda. A truly refreshing all day vape. Vape Jam UK 2017 Award winning Lemonade series Voted "Best Drink".
The flavours in Summer E-Liquid are huge, with expert craftmanship bringing together so much detail in the vape. The right amount of peach, zesty lemon and soda to create the perfect balance. This is a smooth vape at all levels of nicotine and with great vapour production. A perfect all day vape.
Lemonade House Summer E-Liquid
TPD Compliant;
Available in 0mg, 3mg and 6mg nicotine strengths;
Premium quality nicotine and ingredients (USP & FEMA/GRAS Approved);
Good throat hit and excellent vapour production.
Diacetyl & Acetyl Propionyl Free;
50% VG / 50% PG;
Premium Quality E-Liquid formulated in the UK and manufactured in France;
Safety through tamper evident seals & also child resistant caps;
Lot coding & also best-by dates ensure you always receive the product at its best.

Lemonade House Awards
"Best Drink 2017" Vape Jam UK 2017;
The full range of Lemonade House E-Liquids
Other Drink Flavour E-Liquids you might like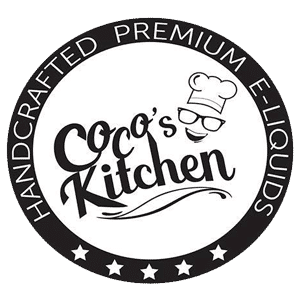 The Lemonade House brand is manufactured by London based Coco's Kitchen. Coco's Kitchen feature fantastic e-liquid recipes handcrafted into reality with a dash of passion and a pinch of genius in coco's own original style.
Coco's Kitchen is world renowned for two famous e-liquid ranges: Glacier Freeze and The Lemonade House. Each range has 4 different amazing flavours.
For more information visit Coco's Kitchen Corporate website.