Description
Nasty Ballin Passion Killa Short Fill E-Liquid 50ml
Nasty Ballin Passion Killa Short Fill E-Liquid 50ml is a genius blend of passion fruit and other tropical fruits. Refreshing with excellent vapour production. A fantastic, award winning premium eJuice made from top quality ingredients by a company rapidly gaining worldwide acclaim for it's fruit e-liquid range.
Nasty Ballin Passion Killa Short Fill E-Liquid is 70/30 VG/PG and the flavours are huge, with expert craftmanship bringing together so much detail in the vape. Subtle, sweet and perfect to vape all day.
Short Fill 50ml Bottle which is designed to be mixed with nicotine booster shots or can be used on its own as a 0mg (no nicotine).
Nasty Ballin Passion Killa Short Fill E-Liquid 50ml – Mixing
Example Mixing
50ml >Nasty Ballin Passion Killa E-Liquid E-Liquid mixed with…
(a) 1 x 10ml 18mg Nicshot = 60ml Nasty Ballin Passion Killa 3mg
(b) 2 x 10ml 18mg Nicshot = 70ml Nasty Ballin Passion Killa 5.14mg
See the full range of Nasty Juice E-Liquids at Puffin Clouds UK.
Nasty Ballin Passion Killa Short Fill E-Liquid 50ml – Features
TPD Compliant;
High VG for Optimal sub-ohm vaping - 70% VG / 30% PG;
50ml Short Fill 0mg (no nicotine) supplied in 60ml bottle
Premium quality nicotine and ingredients;
Good throat hit and excellent vapour production.
Diacetyl & Acetyl Propionyl Free;
Premium Quality eLiquid Made in Malaysia;
Safety through tamper evident seals & also child resistant caps;
Lot coding & also best-by dates ensure you always receive the product at its best.
Nasty Juice Awards
Malaysia 2017 - Best Fruity;
Malaysia 2017 - Best Branding;
Poland 2016 - Best Fruit E-Liquid;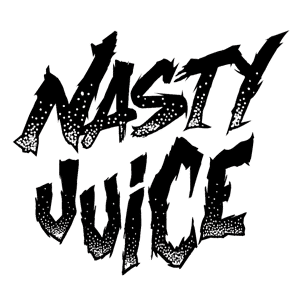 About Nasty Juice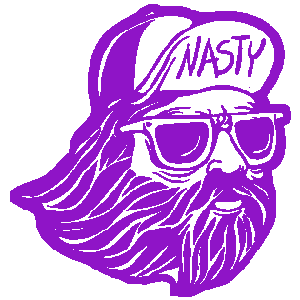 Nasty Juice has been taking the vaping markets of Asia and the Middle East by storm for the last three years. They are now beginning to do the same across Europe and the USA.
Made in Malaysia, Nasty Juice was launched in 2014. It's focus is a range of expertly crafted fruit flavoured e-liquids. Through research, development, rigorous testing and innovation, Nasty Juice are dedicated to providing the best e-liquid on the market. They are proud to make their products with only approved high quality ingredients and some of the best flavours in the world. They are TPD compliant and the brand continues to win awards worldwide for the quality and flavour of it's fruit e-liquids.

For more information see the Nasty Juice Corporate Website.