Description
Nasty Juice ASAP Grape E-Liquid – Grape & Mixed Berry E-Liquid (Low Mint Series)
Nasty Juice ASAP Grape E-Liquid is a superb blend of juicy, straight from the vine red grapes and delicious mixed berries, with just a hint of cool menthol. This is a true masterpiece in e-liquid blending. Sweet, vine ripe grape on the inhale and the slightly tarter mixed berry notes on the exhale rounded off with just a hint of cool menthol. The awards received by Nasty Juice are a testament to the quality of their e-liquids. A$AP Grape is no exception. A must try e-liquid for fans of grape or berry fruit e-liquids.
A$AP Grape is 70/30 VG/PG and the flavours are huge, with expert craftsmanship bringing together so much detail in the vape. The right amount of grape sweetness combines with a hint of sour mixed berry to create the perfect balance. The result is that you cannot help yourself immediately going back for more. This is a smooth vape at all levels of nicotine. A perfect all day vape with excellent vapour production.
Nasty Juice ASAP Grape E-Liquid – Low Mint Series
This version is the "Low Mint Series" version of Nasty Juice ASAP Grape E-Liquid. Intense fruit flavour with just a hint of menthol.

See the full range of Nasty Juice E-Liquids at Puffin Clouds UK.
Nasty Juice ASAP Grape E-Liquid
TPD Compliant;
High VG for Optimal sub-ohm vaping - 70% VG / 30% PG;
Available in 0mg, 3mg and 6mg nicotine strengths;
Premium quality nicotine and ingredients;
Good throat hit and excellent vapour production.
Diacetyl & Acetyl Propionyl Free;
Premium Quality eLiquid Made in Malaysia;
Safety through tamper evident seals & also child resistant caps;
Lot coding & also best-by dates ensure you always receive the product at its best.
Nasty Juice Awards
Malaysia 2017 - Best Fruity;
Malaysia 2017 - Best Branding;
Poland 2016 - Best Fruit E-Liquid;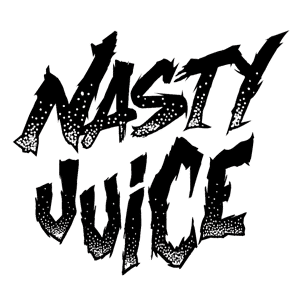 About Nasty Juice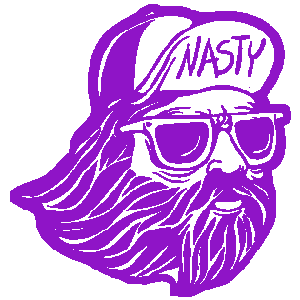 Nasty Juice has been taking the vaping markets of Asia and the Middle East by storm for the last three years. They are now beginning to do the same across Europe and the USA.
Made in Malaysia, Nasty Juice was launched in 2014. It's focus is a range of expertly crafted fruit flavoured e-liquids. Through research, development, rigorous testing and innovation, Nasty Juice are dedicated to providing the best e-liquid on the market. They are proud to make their products with only approved high quality ingredients and some of the best flavours in the world. They are TPD compliant and the brand continues to win awards worldwide for the quality and flavour of it's fruit e-liquids.

For more information see the Nasty Juice Corporate Website.