Description
P.U.R.E Banana Shake n Vape E-Liquid (50ml 0mg)
P.U.R.E Banana Shake n Vape shortfill e-liquid brings you the real fruit flavour of banana. PURE Banana has a sweet, smooth flavour and texture that says "banana" in bunches. Peel open a bottle!
Pure Banana E-Liquid is brought to you by the manufacturers of Halo and Purity E-Liquids. Manufactured to the very same industry leading standards, P.U.R.E Banana E-Liquid is supplied as 50ml 0mg in a 100ml chubby mixing bottle with a 50% VG and 50% PG ratio. Mix with 10ml Nicshot bottles.
Example Mixing
50ml P.U.R.E Banana Shake 'n' Vape mixed with…
(h) 1 x 10ml 18mg Nicshot = 60ml P.U.R.E Banana 3mg
(i) 1 x 10ml 20mg Fusion Nic Shot = 60ml P.U.R.E Banana 3.3mg
(j) 2 x 10ml 18mg Nicshot = 70ml P.U.R.E Banana 5.14mg
(k) 2 x 10ml 20mg Fusion Nic Shot = 70ml P.U.R.E Banana 5.7mg
View Our range of Nic Shots or Click on the Related Items tab above.
P.U.R.E Banana Shake n Vape E-Liquid (50ml 0mg)
Each bottle of PURE is hand-selected and 100% created in the USA to give you the clean, crisp, real farm-fresh fruit taste that you expect and deserve. In a world where many flavours taste nothing like their descriptions — PURE brings a refreshing , simple approach. Tastes like real fruit — not candy.
PURE — keeping it simple.
50/50 Blend - 50% VG / 50% PG;
0mg (no nicotine);
Premium quality ingredients;
Good throat hit and excellent vapour production.
Diacetyl & Acetyl Propionyl Free;
Made in the USA for the British market;
Pre-steeped for full flavour;
Safety through tamper evident seals & also child resistant caps;
Lot coding & also best-by dates ensure you always receive the product at its best.
Other Fruit Flavour E-Liquids you might like
About Purity E-Liquids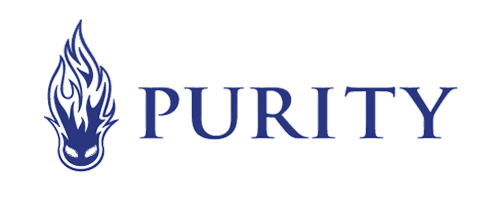 Purity manufactures it's e-liquids in the USA but they are designed and sold exclusively in the United Kingdom. They continue to lead the way with e-liquids of unmatched quality, and through an unwavering commitment to employees, customers, and the industry. Purity eLiquids are recognised as premium quality brands worldwide.
Puffin Clouds has a close working relationship with Purity and is one of the UK's leading retailers for the supply of Purity E-Liquids.
For more information on Purity E-Liquids see our Brands Section
Visit the Purity Corporate website
Visit the Nicopure Labs Corporate website
See how Purity make their E-Liquid