Description
Purity Tribeca High VG E-Liquid 10ml – Smooth Tobacco E-Liquid
Purity Tribeca High VG E-Liquid is a Spinfuel Choice award winning E-Liquid. It has smooth tobacco notes blended with just a touch of vanilla and caramel to produce a satisfying E-Liquid with a sweet finish. Good throat hit and vapour make this a must for tobacco lovers. This is Purity's (Halo Nicopure's) best selling tobacco E-Liquid.
A renowned e-liquid that stands alone among all others, Tribeca has set the industry standard with the flavour of smooth, transcendent tobacco harmoniously blended with the perfect hint of vanilla and caramel to generate an exquisite, sweet finish.
Purity Tribeca High VG E-Liquid 10ml
High VG - 70% VG / 30% PG;
Optimal sub-ohm vaping;
Available in 0mg, 1.5mg, 3mg, 6mg and 12mg nicotine strengths;
Premium quality nicotine and ingredients;
Good throat hit and excellent vapour production.
TPD Compliant;
Diacetyl & Acetyl Propionyl Free;
Made in the USA for the British market;
Pre-steeped for full flavour;
Safety through tamper evident seals & also child resistant caps;
Lot coding & also best-by dates ensure you always receive the product at its best.
Available in 10ml Standard PG
Purity Tribeca Standard PG 10ml
Also available in 50ml 0mg Shake 'n' Vape 50% VG / 50% PG
Other Tobacco E-Liquids you might like
About Purity E-Liquids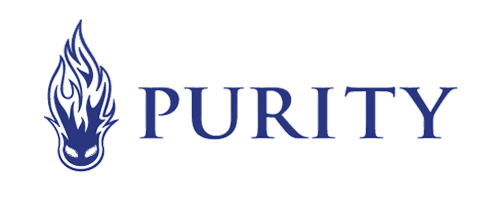 Purity manufactures it's e-liquids in the USA but they are designed and sold exclusively in the United Kingdom. They continue to lead the way with e-liquids of unmatched quality, and through an unwavering commitment to employees, customers, and the industry. Purity eLiquids are recognised as premium quality brands worldwide.
Puffin Clouds has a close working relationship with Purity and is one of the UK's leading retailers for the supply of Purity E-Liquids.
For more information on Purity E-Liquids see our Brands Section
Visit the Purity Corporate website
Visit the Nicopure Labs Corporate website
See how Purity make their E-Liquid