Description
SMOK V8 T8 Coils (3 Pack)
SMOK V8 T8 Coils (3 Pack) – replacement coils for the SMOK TFV8 Cloud Beast vape tank. The SMOK V8 T8 Coils are for ultra-high wattage vaping between 50 and 260 Watts. They are rated at 0.15 Ohms and feature SMOK's 'Turbo' format. Each coil head contains 8 individual coils in a stacked arrangement. Each individual coil is wrapped in pure organic cotton. SMOK V8 T8 coils generate incredible amounts of vapour with incredible depth of flavour. The optimum vape for V8 T8 coils can be found between 120 and 180 Watts.
SMOK V8 T8 Coils – Contents
3 x SMOK V8 T8 Replacement Coils
SMOK V8 T8 Coils (3 Pack) – Features & Specifications
0.15 Ohm replaceable V8 T8 'Turbo' coil head
Rated: 50 to 260 Watts – optimum performance at 120 to 180 Watts
Octuple coil design – 8 individual stacked coils
Imense vapour and deep flavour
Organic Japanese cotton wicks
100% Genuine SMOK coil
Other Coils for the SMOK TFV8 Cloud Beast Tank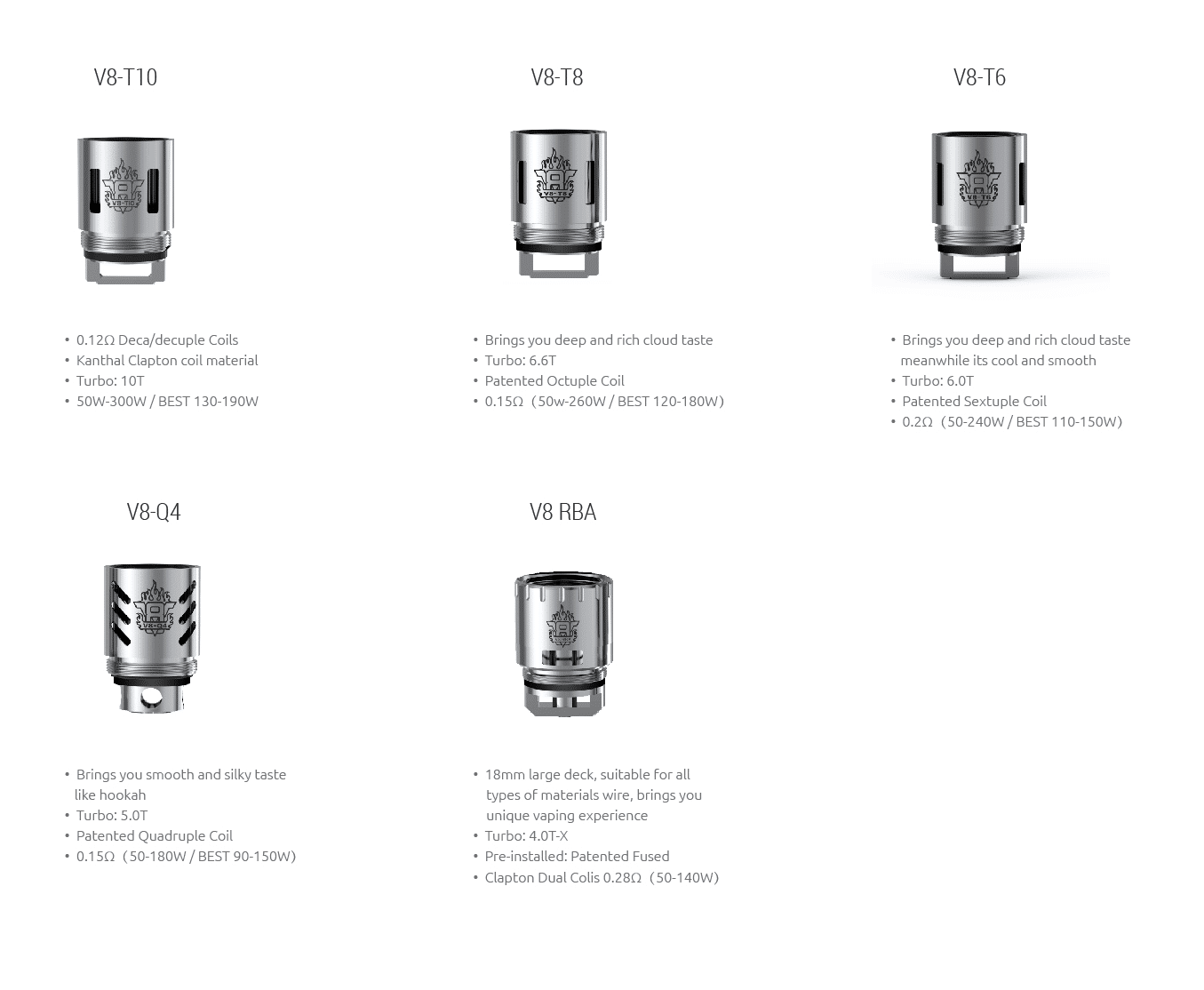 For further detail visit the SMOK Corporate Website.