Description
Vampire Vape Heisenberg Gusto Mini Pods NS10 & NS20 (3 Pack)
Vampire Vape Heisenberg Gusto Mini Pods NS10 & NS20 (3 Pack) brings the award winning Vampire Vape Heisenberg flavour to the Gusto Mini Pod. This e-liquid is a fruity sensation of mixed red berries topped off with a cool menthol breeze. Experience the ice cool crystal kick as the intense flavours of ripe fruits burst through. The fruit to menthol ratio has been perfectly balanced, making this e-liquid great for vaping all day long.
Designed for use with the Aspire Gusto Mini kit only, these e-liquid pods are available in 10mg and 20mg salt nicotine strengths; salt nic e-liquids are smoother and feature a lighter throat hit compared to standard e-liquids, without losing any of the nicotine strength.
The NS10 pods have a nicotine strength of 10mg and the NS20 pods have a nicotine strength of 20mg
Vampire Vape Heisenberg Gusto Mini Pods NS10 & NS20 (3 Pack) – Features
2ml Prefilled E-Liquid Pods
Compatible With Aspire Gusto Mini Kit Only
Salt Nicotine Blends
NS10 10mg and NS20 20mg Nicotine Strengths
65% VG / 35% PG
Tamper Evident Seal
Made in the UK
TPD Compliant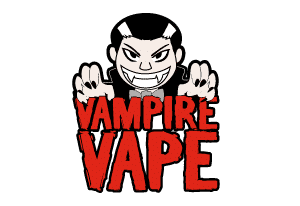 Vampire Vape was established in 2012 and is one of the UK's most successful e-liquid manufacturers.
All Vampire Vape e-liquid is manufactured in a state-of-the-art cleanroom, which is an extensive facility specifically designed for the manufacturing of e-liquid. Alongside this they are ISO 9001 Compliant and certified by UKAS (United Kingdom Accreditation Service) certification body following an audit of the quality management system. This is an internationally recognised standard for quality management systems across all industries.
Every product that leaves Vampire Vape has a sample stored up to a minimum of two years that relates to each batch for future testing. They have traceability for each bottle from the time/date manufactured and the machine used, down to the ingredients which relate to a batch of nicotine, flavouring, PG and VG. The batch of nicotine can also be traced to the source using the batch which matches ingredients to every bottle produced.