Description
Blackcurrant E-Liquid by Vampire Vape (10ml)
Blackcurrant E-Liquid by Vampire Vape is a simple yet sweet juice bursting with fresh blackcurrant berries. A natural taste which is perfect for those who love to vape fruity e-liquids all day long. On the first inhale expect a refreshing blast of a summer berries, a classic flavour complemented by tart notes on the exhale. This traditional e-liquid comes in varied ratios to suit vapers who love a sharp throat hit and those who are looking for a smoother, cloudier vape.
Blackcurrant E-Liquid by Vampire Vape has been expertly blended for use with the most popular vape and pod kits.
Blackcurrant E-Liquid by Vampire Vape – Features
The 0mg, 6mg, 12mg and 18mg versions are available in a 40% VG concentration, while the 3mg version is available in a 50% VG concentration.
Vampire Vape are one of the most popular e-liquid ranges in the world. Mixed and bottled in the UK, there's a range of flavours and nicotine strengths available, so it's easier than ever to find your perfect e-liquid.
10ml Recyclable Bottle
40% VG or 50% VG Options
0mg, 3mg, 6mg, 12mg or 18mg Nicotine Strengths
Tamper Evident Seal
Childproof Cap
Made in the UK
TPD Compliant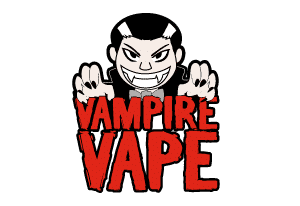 Vampire Vape was established in 2012 and is one of the UK's most successful e-liquid manufacturers.
All Vampire Vape e-liquid is manufactured in a state-of-the-art cleanroom, which is an extensive facility specifically designed for the manufacturing of e-liquid. Alongside this they are ISO 9001 Compliant and certified by UKAS (United Kingdom Accreditation Service) certification body following an audit of the quality management system. This is an internationally recognised standard for quality management systems across all industries.
Every product that leaves Vampire Vape has a sample stored up to a minimum of two years that relates to each batch for future testing. They have traceability for each bottle from the time/date manufactured and the machine used, down to the ingredients which relate to a batch of nicotine, flavouring, PG and VG. The batch of nicotine can also be traced to the source using the batch which matches ingredients to every bottle produced.