Description
Purity SubZero E-Liquid PG 10ml – Extra Strength Menthol E-Liquid
Purity SubZero E-Liquid brings intense, cool mint effect with superior vapour production. Customers requested the ultimate menthol hit… and here it is! Purity SubZero E-Liquid is the freshest menthol we have ever tried. It has an electrifying zing and undertones of sweetness to it which really tantalise the taste buds leaving your mouth feeling remarkably refreshed. Purity SubZero E-Liquid is a blend of strong menthols with triple the amount of menthol flavour of all the other menthols available from Purity. If you are a serious menthol e-liquid fan, this is one to go on your list! A refreshing all day vape. Premium quality as with all Purity products.
Purity SubZero E-Liquid PG 10ml – Extra Strength Menthol E-Liquid
High PG - 30% VG / 70% PG;
Available in 0mg, 3mg, 6mg, 12mg and 18mg nicotine strengths;
Premium quality nicotine and ingredients;
Good throat hit and excellent vapour production.
TPD Compliant;
Diacetyl & Acetyl Propionyl Free;
Made in the USA for the British market;
Pre-steeped for full flavour;
Safety through tamper evident seals & also child resistant caps;
Lot coding & also best-by dates ensure you always receive the product at its best.
Also available in 50ml 0mg Shake 'n' Vape 50% VG / 50% PG
Other Menthol & Mint E-Liquids you might like
About Purity E-Liquids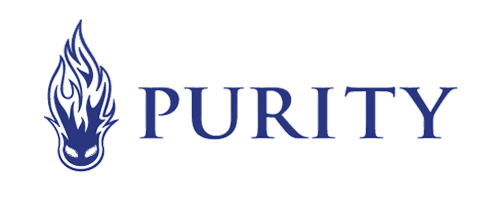 Purity manufactures it's e-liquids in the USA but they are designed and sold exclusively in the United Kingdom. They continue to lead the way with e-liquids of unmatched quality, and through an unwavering commitment to employees, customers, and the industry. Purity eLiquids are recognised as premium quality brands worldwide.
Puffin Clouds has a close working relationship with Purity and is one of the UK's leading retailers for the supply of Purity E-Liquids.
For more information on Purity E-Liquids see our Brands Section
Visit the Purity Corporate website
Visit the Nicopure Labs Corporate website
See how Purity make their E-Liquid